WINE TASTING at home MADE SIMPLE
Add wine tasting to your new skills this winter and host a virtual event with our simple tasting guide. Enjoy virtually or keep it in mind for your next gathering, here at Kiss of Wine, we think it's important to learn a fun new skill in the comfort of your own home.
Despite what the name suggests, wine tasting is about more than taste. Good wine should engage more than one of the senses – in fact, it should capture three: sight, smell, and taste – so it's recommended you follow these steps to get the most out of your wines.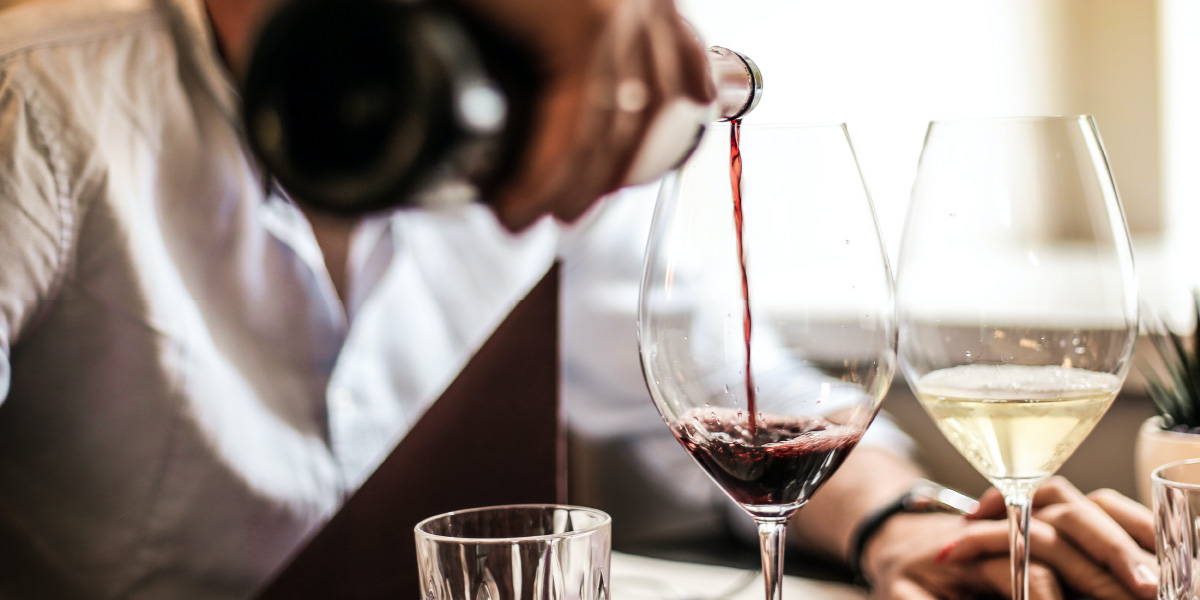 What does the wine look like? To a trained eye, observing the colour and clarity can reveal the variety of grape and if it was aged in wood or not. Angle the glass against a white background if you have it, and try to have good lighting. Is the wine clear and brilliant or cloudy and dull? When angled, also look for when the colour begins to fade away.
Takeaway: Colour intensity often indicates flavour intensity.
Swirling will show how much wine runs down the inside of the glass. It also exposes the wine to air. This helps release the flavours, particularly with the heavier bodied wine. It also releases the aroma of the wine, which takes us to our next step. Sweeter wines are denser and will leave more streaks down the glass. These streaks are otherwise called legs or tears.
Takeaway: Aerating the wine releases the aromas into the bowl of the glass adding to the overall experience.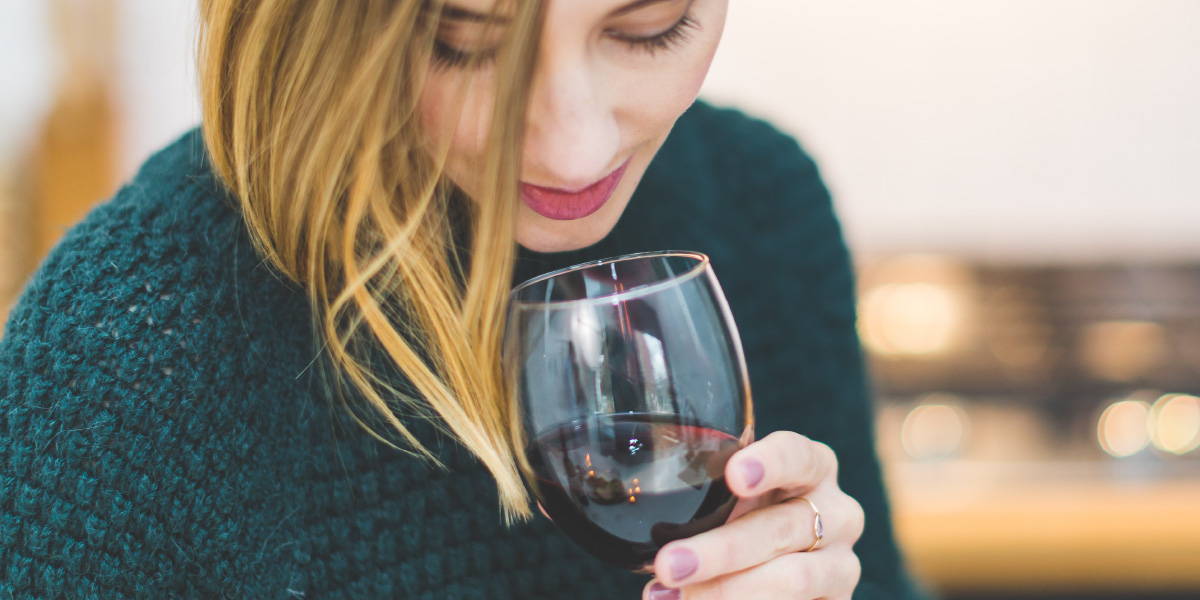 This is an essential step for wine tasting. Here we're trying to identify the bouquet of the wine. Bouquet and aromas are the two main factors to consider when assessing wine. Aroma comes from the grape variety, and the bouquet comes from the winemaking process. It will be the best measure of taste before actually tasting.
Also, put some thought into what you're smelling. Be creative and try to identify common smells such as certain fruits or vegetables.
Takeaway: Smelling the wine prepare the brain for tasting the wine.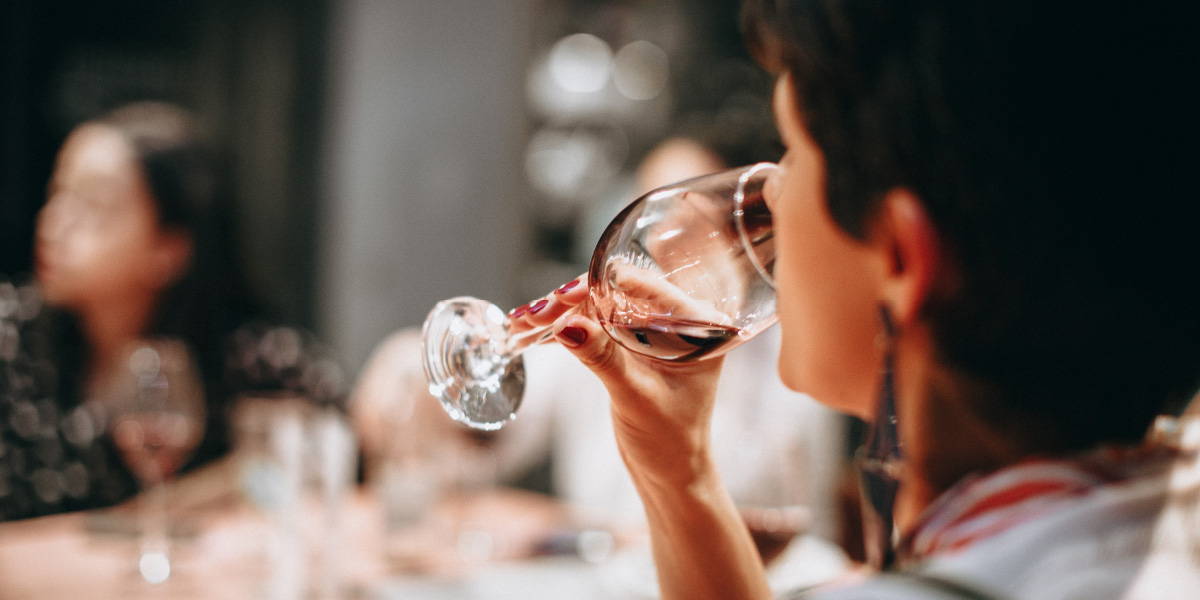 Now here comes the fun part! Take a larger sip than normal and hold it in your mouth for 3-5 seconds. Swirl it in your mouth. After swallowing, breathe in through your mouth and out through your nose. This should help release additional smells. When tasting, you're focused on feel as well as taste.
Below we've outlined top tips to consider when setting up a home wine-tasting event and a step-by-step guide to how it's done.
Takeaway: Sipping the wine is not only about the flavours you can taste. You can also gauge the composition of the wine – is there something overpowering? How are the acidity and sweetness balanced?
Take the time to consider what types of wine you'd like to try and how many varieties. We recommend 4-6 depending on the size of the group. You can try Kiss of Wines curated six can taster selection here. Don't forget to work your way from white to red.

Wine glasses are recommended. While the convenience of our canned wine selection is something to boast about, tasting wine from glasses is essential.

You need palate cleansers. These help clear the flavours of each wine from your mouth before moving on. We suggest water or plain crackers.

Go easy on the snacks. We know it's tempting to get stuck into the cheese on a wine night, but it can really affect the wine's flavours – keep it simple or save it for later.

Pen and paper. To note down your favourites, of course.

Sometimes themes are fun. Keep it cosy and do something to suit your audience. Themes on budget or region are a good start.

Have some white paper or some kind of white backdrop handy. This is not crucial, but if you want to get a little technical, observing your wine against a white backdrop helps reveal the colour and clarity.

Try to have good lighting. See above!

If you want to get a little more technical, there are downloadable wine tasting place mats that can prompt your wine assessment and help you keep notes.
This lockdown doesn't have to be all about upskilling in SEO or whatever productive things you think your friends are doing. Instead, spice things up a bit and learn the tricks of wine tasting, all in the comfort of your own home. Hell, Kiss of Wine's single-serving selections will make it straight to your door, no effort required.
Use this creative way to give in to temptation and order your next Kiss of Wine delivery here.